Steve Cook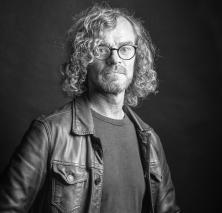 In a career spanning 33 years, Steve has developed from a Creative Director with some of the worlds leading advertising agencies to an influential Strategy Consultant focusing on business, change and brand strategies for global enterprise businesses, rapid growth start ups, European central governments and 3rd sector organisations.
In all his work, Steve combines his experience and knowledge of working with leadership in complex and ever-changing organisations, with the belief that conceptual thinking and ideas generation are the inspiring catalysts for change, and a passion for the human condition, to answer the over-arching question facing all organisations – "what unique value will we deliver to everyone we engage with?"
Steve has created lasting visioning and strategic change programmes for organisations as diverse as The AA, NatWest, Mercedes-Benz, Pfizer, HMTreasury, Siemens, Oxfam, Cancer Research UK, The Dutch Ministry of the Environment, Transport for London, Bosch, The Royal Institution of Chartered Surveyors, Lloyds Register, Volvo and many others.
When not engaged in client activity, Steve writes on The Change Imperative facing organisations today and is an evangelist for true Brand Strategy as a fundamental influence on every aspect of business operation today. At his heart, he is an ideas generator and likes nothing more than engaging with ambitious and motivated people who want to progress and stand for something vital.
Contact us now