Chris Harvey - Director and Co-founder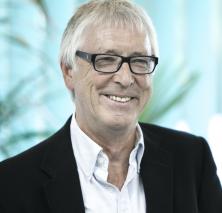 Chris was trained at Unilever and Benton and Bowles, a US owned International advertising agency. He has handled numerous brand and marketing development assignments for clients including Kraft General Foods, NatWest Bank, Bosch and Virgin Atlantic, Air Europe, Thomas Cook and The Ultimate Travel Company.
He is a widely experienced brand consultant, noted for managing complex client/stakeholder relations and multi-faceted marketing communications challenges.
In 1993 Chris set up Harvey Fuchs and Partners, a brand and marketing consultancy and in 2003 co-founded Brandstory Ltd, the consultancy that launched the landmark London railway station St.Pancras as a 'destination'. He has won numerous awards for brand building and marketing including the 2007 National Business award for marketing strategy, the DTI Business in the Community award for responsible marketing, six BDMA awards and the CMA best integrated campaign.
In 2009 and 2012 Chris was a finalist in the National Business Awards for Innovation for two environmental concepts. In 2013 undertook a global brand development project for KAPCO, the leading US aerospace parts distributor.
Contact us now