Phil Ley - Brand strategist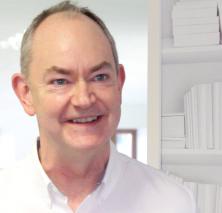 Phi is an associate of Octant and one of the UK's most experienced and recognised marketers. He was European marketing director for SEGA, responsible for the launch of the Mega Drive and Dreamcast consoles.
Phil also unleashed Sonic the Hedgehog on an unsuspecting public and he was made The Marketing Society's Marketeer of the Year in 1994.
Phil's next role was as UK marketing director for Sky TV. He launched Sky TV in the UK, followed by Sky Sports, MUTV and, finally, Sky Digital. He left Sky, founded and later sold his own brand agency where he launched or re-branded many top brands including MTV, lastminute.com, USwitch, JCB, Laura Ashley, Warner Brothers, Universal, ESPN and Hammer Films.
Contact us now