Merry Baskin - Strategic Planner and research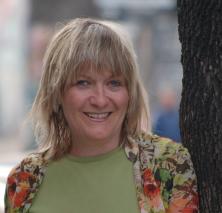 Merry is an an associate of Octant and is an independent market researcher, strategic account planner and facilitator with over 30 years experience. She has worked in blue chip advertising and research agencies in London, Paris, New York and Stockholm… and on brands including British Airways, Boots the Chemist, Coca Cola, Goldman Sachs, H.M. Government, J.P. Morgan, Kelloggs and Kraft.
She was head of planning at JWT London and also Chiat\Day in New York. Her credits include; Three Institute of Practitioners of Advertising Effectiveness Awards, the Market Research Society Conference/Incorporated Society of British Advertisers Best Paper in 2001 and several US Effies.
She was appointed Visiting Fellow at the New College of the Humanities in London and is a widely published author with works including New Brand Thinking (APG, 2004) and (as co-editor and author) A Master Class in Brand Planning: the Timeless Works of Stephen King (2008).
Contact us now